Ellen Baker

,

REALTOR

®

Proud Contributor to the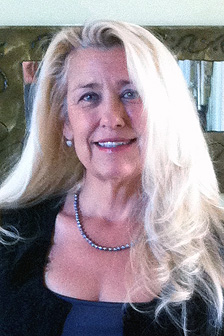 Office: Englewood |

1200 S McCall Rd

,

Englewood

,

FL

34223

Office phone: 941.473.7750
Languages spoken: English
Passionate about service, my commitment to you is to locate a buyer in the least amount of time possible. For buyers, I will get you the best price on a home that is perfectly suited to your needs and lifestyle, not just today, but for years to come.

Bringing your dreams home is easier with a Realtor that understands your needs. Whether you're an investor looking for positive cash flow or just looking for the perfect place to build memories, I can help you.

The Best Service, The Best Results

Choosing a real estate agent who has the tools, skills and experience to make your dreams come true can be as challenging as the home buying process itself. Let me make it simple for you.

My background is a powerful combination of real estate, marketing, sales and business development. My comprehensive background and passion for real estate help provide my clients with the highest level of knowledge and experience. If you're looking for a powerful, positive, professional relationship that makes you money, call me today.
Direct:

941.268.4999

Mobile:

941.268.4999
"My wife and I thank you, Ellen Baker, from the bottom of our hearts for your professionalism in helping us buy a house. You truly made the entire process simple for us."

- Dwight Martin G.
Recent transactions
*Properties may have been sold through another
real estate broker.