Howie Drourr

,

REALTOR

®

Proud Contributor to the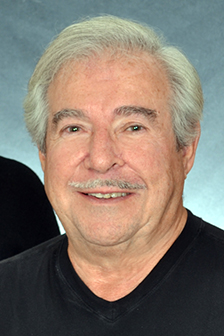 Office: Lakewood Ranch |

8325 Lakewood Ranch Blvd

,

Lakewood Ranch

,

FL

34202

Office phone: 941.907.9595
Languages spoken: English
HowiesHomes Team has enjoyed success for many years, very simply by offering a personal touch and individual attention.

Howie & Robyn Drourr started HowiesHomes Team, and have been active and successful Realtors for over 20 combined years—specializing on properties in Sarasota and Bradenton and focusing on both the Waterlefe Golf & River Club community and a new community near Anna Maria Island called Harbour Isle.

After a successful three-decade career directing a consulting practice for a major firm, Howie decided to pursue a career in real estate, a major field of interest for him. His absolute commitment to ethical and creative representation has earned him the respect of his clients and fellow real estate agents. Known for his ability to "put the deal together," he has built a significant and loyal following.

Robyn joined Howie after a 22-year career as a sales manager with Delta Air Lines. Her more than two decades in the customer-oriented world of corporate sales have given her the tools to work closely with clients to first listen to their needs, and then focus on homes that meet their requirements.

Howie and Robyn are known for going the extra mile to ensure their clients' objectives are met. As avid boaters and golfers, they have leveraged their passion of both to represent many buyers and sellers in the community in which they live and love.

They take great pride in their personal reputations and truly love helping people. No one can be all places, but when you're working with their team, one of them is always available. In addition, they believe strongly in giving back to the community and have sponsored a number of events to help the Toys for Tots foundation.

Howie is an enthusiast of old cars and spends his off-time working on and driving his 1956 Lincoln Premiere convertible and Robyn spends her personal time biking and playing golf.
Direct:

941.812.6476

Mobile:

941.812.6476
"When we selected our realtor to sell our property, we had to decide who would work hardest and do their best to achieve a sale for us, and at the highest price. We chose Howie and Robyn and have not been disappointed. No-one works harder to get you the sale you deserve."

- Richard and Jo B.