Jillian Marie-West

,

REALTOR

®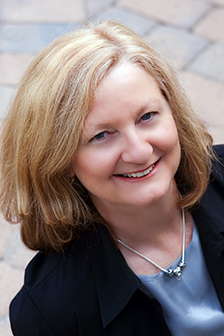 Office: Englewood |

1200 S McCall Rd

,

Englewood

,

FL

34223

Office phone: 941.473.7750
Languages spoken: English
A native Floridian, Jillian Marie West spent 10 years in South Carolina and six years on the other side of the world in New Zealand, before finally returning to her beloved South Florida. With a focus on the unique cities found in both Sarasota and Charlotte counties, Jillian utilizes her global savvy and years of real estate experience to provide first-class customer service.

Jillian approaches all aspects of real estate with great enthusiasm, and brings a particularly special focus to homebuyers and sellers with pets. An animal trainer and certified canine behavior specialist for the past 30 years, she is able to expertly assist her customers as they navigate a move with their four-legged family members in tow. Prior to joining Michael Saunders & Company, Jillian represented Prudential Florida Realty and Keller Williams, where she further enhanced her in-depth knowledge of the local market. She lives by the code of honesty and integrity, and is dedicated to making the home buying and selling experience a positive, stress-free experience for both people and animals.

Jillian plans to continue her connection to New Zealand by developing her skills as a relocation specialist, supported by the unparalleled international affiliations unique to Michael Saunders & Company. When she is not focused on real estate, she enjoys gardening, fishing, boating and supporting animal rescue initiatives.
Direct:

941.626.5138

Mobile:

941.626.5138
Recent transactions
*Properties may have been sold through another
real estate broker.