Julie Jacques

,

REALTOR

®

Proud Contributor to the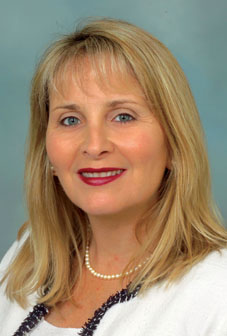 Office: St Armands Circle |

61 S. Boulevard of the Presidents

,

Sarasota

,

FL

34236

Office phone: 941.388.4447
Languages spoken: English
A native New Englander, Julie moved from Rhode Island to Florida over a decade ago. At that time the Florida Real Estate market was frenzied and home sale prices were high. It seemed most transactions were spiced with emotions that come with multiple offer scenarios, and contract re-writes. The tumultuous endeavor of her own search for a home in the Sunshine State during this chaotic time motivated her to say, "This experience can be improved on". To that end, Julie has applied her skills in Business Management and Customer Service combining them with the values instilled from her large Italian Family upbringing, and has not looked back. In addition to gaining her County, State and National Realtor certifications she is a graduate of the Realtor Institute (GRI). She served as President of her own Timber Lake Village, neighborhood Home Owners Association. Then she sought and became Vice President of the Palm Aire Communities Council. Accommodating this position she advises Manatee County Government departments and officials, seeking resolutions to all member association's issues. Julie just recently became a Certified Florida Notary.
Julie offers the same vivacity to her client's needs that sparked her Real Estate venture years ago. Diligence, respect, honesty and integrity are characteristics expected by every customer. Julie pares those with individual attention that blossoms into each client's own personal "transaction atmosphere". Her knowledge of the Sarasota Bradenton area along with her access to real estate industry specific, technological tools and data bases afford the ability to offer in-depth analysis's of properties, including comparisons. These details give the prospective home buyer and/or seller insightful advantages towards a purchase or sale in a rapidly changing market.
Give Julie a call… Whether you are exploring real estate for investment, retirement or your next home, she will work to meet your goals and exceed your expectations. Remember "All it takes IS Julie Jacques".


Direct:

941.323.1800

Mobile:

941.323.1800
"We were so happy that the closing went smoothly and thank you for your efforts and patience you showed throughout the time we were there. Your professionalism was superb in assisting with the sale and closing of the property in our absence. We were so impressed to have met you and have you assist John in this purchase. You are a pleasure to work with. You were relentless in making sure all details were in order. Its people like you who make Michael Saunders & Company #1."

- Terri B.
Recent transactions
*Properties may have been sold through another
real estate broker.