Julie Jacques

,

REALTOR

®

Proud Contributor to the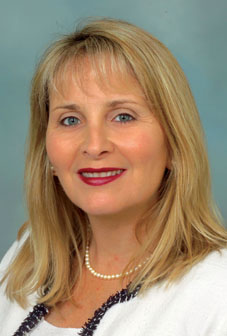 Office: St Armands Circle |

61 S. Boulevard of the Presidents

,

Sarasota

,

FL

34236

Office phone: 941.388.4447
Languages spoken: English
A Rhode Island native, Julie Jacques brings with her an array of customer service and business management expertise. Active in the community, Julie is currently the vice president for the Palm Aire Communities Council, where she holds a voice in Manatee County to deal with community issues as they arise.

A specialist in residential properties and a Graduate of the Realtor Institute (GRI), Julie believes honesty, high values, respect and dedication are what make a successful relationship between Realtor and client. Whether you are exploring real estate for investment, retirement or your next home, she will work to meet your goals and exceed your expectations. All it takes IS Julie Jacques.
Direct:

941.323.1800

Mobile:

941.323.1800
"As I am almost settled in the beautiful villa Julie Jacques helped me find, I thought I'd let you know what a great job she did. We started out by looking at place after place over a 2 month period. She finally convinced me to put my house up for sale, so I would be able to purchase another. My house sold very quickly… before I had found a place to buy. It was a little scary, but Julie was always cheerful, smiling, patient with me and most of all optimistic that we'd find a house for me, even when I wasn't. It turned out that with her help, I made the right choice to buy the villa in Cedar Creek and I am very happy with it. I'd recommend her to any of my friends who might want to sell or buy a house."

- Patricia P.
Recent transactions
*Properties may have been sold through another
real estate broker.