Karen Landis

,

REALTOR

®

Proud Contributor to the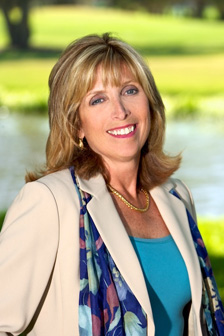 Office: Palmer Ranch |

8660 S Tamiami Trail

,

Sarasota

,

FL

34238

Office phone: 941.966.8000
Languages spoken: English
Originally from the Northeast, Karen Landis relocated to the Gulf Coast of Florida in 1997. She gradated from college summa cum laude with a bachelor's of science in nursing and continued with graduate studies in hospital administration. Karen later transitioned her career to real estate in 2005, which she finds to embody all the professional qualities she acquired through her past educational and employment opportunities.

For Karen, working in the health field was both rewarding and demanding. After several years, she eventually progressed to an office administrative position, where she was responsible for a large physician practice.

By working with people through so many different stressful situations, Karen has gained a unique, caring perspective that relates to her role in real estate. She especially enjoys using these skills to provide a positive, focused experience when serving with clients.

Karen and her husband of 30 years have four children, with one currently in law school, one in college and two in high school. As a family, they like to participate in their children's activities and enjoy boating, tennis, walking and biking.
Direct:

941.400.6049

Mobile:

941.400.6049
"I want very much to commend Karen Landis for the exceptional service she gave us this past year in fulfilling our dream. It truly was a comfort to know Karen was on our side, eager and competent to do the hard part for us in making this move. I am grateful to Karen for her professionalism and high standards and for the caring manner in which she led us through the process. She literally made our move a dream come true!"

- Judith J.
Recent transactions
*Properties may have been sold through another
real estate broker.