Ken Parr

,

REALTOR

®

Proud Contributor to the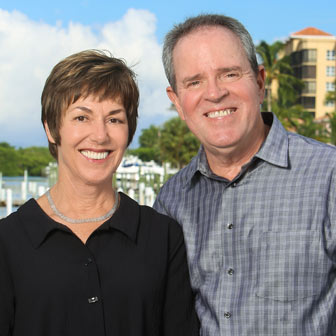 Office: Burnt Store |

16480 Burnt Store Rd - 101

,

Punta Gorda

,

FL

33955

Office phone: 941.505.5555
Languages spoken: English
Born in West Palm Beach, KEN PARR is a true Florida native whose 30-year background in the Mortgage Lending industry opened up impressive career opportunities as far north as Ohio and Michigan.

Eventually cutting himself loose from the traditional corporate world, Parr discovered that his greatest satisfaction came from providing service directly to consumers; and he went on to build a successful mortgage banking business in Michigan for 16 years. Being one of the top producing sales persons in the greater Detroit market—with annual mortgage originations in excess of $100 million—he had the opportunity to work with a diverse range of real estate buyers and sellers.

With the radical tightening of mortgage lending guidelines that has gained traction over the past few years, Ken possesses the skills and background to help his clients successfully navigate through the entire real estate process.

Upon his return to Florida, Ken's thirty-four years of experience in real estate financing provided the perfect career bridge into real estate sales in Punta Gorda. An invaluable asset to the team, Ken's extensive lending background has helped numerous clients of the team succeed in realizing their real estate goals.
Direct:

941.916.1252

Mobile:

941.916.1252
"Our recent experience certainly met, as well as exceeded our expectations. Our listing agent, Ken Parr, did a wonderful job of not only answering, but anticipating questions or concerns. He went above and beyond the call of duty to see to it that we were satisfied at every turn. The members of the Burnt Store team were all in sync. Each viewing was reported to us in a positive and helpful manner. The closing occurred while were in Indiana and went very smoothly by wire."

- Ron & Mary K.
Recent transactions
*Properties may have been sold through another
real estate broker.