Linda Dickinson

,

REALTOR

®

Proud Contributor to the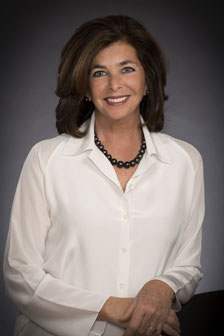 Office: Palmer Ranch |

8660 S Tamiami Trail

,

Sarasota

,

FL

34238

Office phone: 941.966.8000
Languages spoken: English
Linda Roe Dickinson is the descendant of a real estate family. Her Mother was the first woman to be admitted to the Board of Realtors in Detroit, Michigan in the 30s. She gets real estate honestly and it's in her blood. With over 30 years with Michael Saunders & Company and over one billion dollars in career sales, Linda brings an unparalleled combination of talents to her customers. She has a sophisticated grasp of Sarasota's luxury real estate market, having been the company's top-producing agent for the last 9 years in all kinds of markets, including that now infamous downturn from 2006 through 2011. Linda knows how to make good things happen for both homeowners and buyers through her strong negotiating skills, sophisticated marketing techniques and an impressive network of buyers, sellers and Realtors.

Linda grew up in both Michigan and Tennessee, earning a BA from Albion College and a Masters degree from Oakland University. However, she has lived in Sarasota longer than anywhere else and loves this town. She has a history of giving back to her community and has served effectively on the boards of The Humane Society, The Asolo Theater Company, the Sarasota Museum of Art and Ringling College of Art and Design.

Linda knows the pleasures of the Sarasota lifestyle and has loved living in the same Cocoanut Bayou home on Siesta Key with her husband, Dick, an award-winning commercial photographer, for over 25 years. Her interests include her two Standard Poodles, Lola and Riley, cooking, tropical gardening, hiking and traveling.

Linda has successfully represented buyers and sellers in transactions ranging from $200,000 to over $12,000,000 throughout her career. In 2013, she partnered with top producer, Kelly Quigley, to form a powerful new team – resulting in over $50 million in sales in their first year together and earning the honor as the number one team in Sarasota County. Together, they bring a caliber of professionalism that is setting a new standard in the real estate industry.

Linda appreciates the opportunity to represent her clients and does so with a competitive enthusiasm, watchful guidance and deeply-held values and ethics.
Direct:

941.350.3304

Mobile:

941.350.3304
"Linda Roe Dickinson is our trusted advisor – she excels in knowledge of the market and provides that vital insight needed to help craft a winning deal."

- R.C. & Denise C.