Maripat Flood

,

REALTOR

®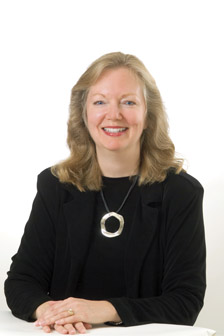 Office: Palmer Ranch |

8660 S Tamiami Trail

,

Sarasota

,

FL

34238

Office phone: 941.966.8000
Languages spoken: English
Maripat Flood is an attorney licensed in Illinois. Her unparalleled legal experience brings substantial added value to discerning buyers and sellers seeking a competitive edge in today's complex real estate market. She and her husband, Bob Flood, work as a team and have consistently ranked among the top Realtors in Sarasota. Maripat has been rated a Five-Star Agent in Client Satisfaction for 2010 and 2011 by Sarasota Magazine, which relies on an independent rating agency's customer surveys and is limited to only the very best agents in Sarasota.

Maripat was a partner at one of the largest and most prestigious international law firms, Sidley & Austin. Maripat regularly worked with the CEO's of Fortune 100 and 500 companies. She is uniquely qualified to understand and meet the demanding needs of busy professional buyers and sellers. Immediately responsive to her customers, Maripat quickly and successfully resolves even the most difficult issues for a smooth closing. Her very satisfied customers include attorneys, doctors, CEO's, business owners, professional sports players and other professionals who sought someone with a similar background to handle all their real estate needs while they focused on their practice.

Bob Flood served in the Air Force before becoming a corporate pilot. He flew jets for Mobil Oil then joined Global Aerospace, where he became an assistant vice president and assistant manager of the aviation insurance company's Chicago office. Bob continued to fly throughout his career at Global.

Bob's strengths are his excellent contract negotiating skills and his superior knowledge of home maintenance and construction. He has an incredible knowledge of the Sarasota area, topography and layout from on land, in the air and on water, which is enhanced by his flying and boating backgrounds.
Direct:

941.320.0441

Mobile:

941.320.0441
"We made the decision to use Bob and Maripat Flood to list our home because of their unsurpassed combinations of qualification. Their performance throughout the selling process was outstanding. I thank the Flood Team and highly recommend them to anyone buying or selling a home in the Sarasota area."

- Jon K.