Pam Taylor

,

REALTOR

®

Proud Contributor to the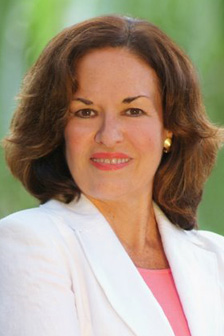 Office: Bradenton |

4400 Manatee Ave W

,

Bradenton

,

FL

34209

Office phone: 941.748.6300
Languages spoken: English
A Bradenton native and veteran Bradenton/Sarasota real estate Broker, Pam Taylor has been a prominent professional for many years. She graduated from Manatee High School, Manatee Community College (now State College of Florida), and attended the University of Florida before marrying into an agricultural family and settling on a cattle ranch near Lake Manatee with her husband and two sons.

In 1977, Michael Saunders encouraged Pam to secure a real estate license and join her new company, Michael Saunders & Company, on St Armands Circle. Pam became a top producer, and within three years co-founded a boutique brokerage that would become a major force in the luxury market.

Some of her notable sales are the John Ringling Towers (now The Ritz-Carlton), the Charthouse property on Longboat Key, and Lighthouse Pointe, the up-scale residential community at the gateway to Longboat Key, as well as other luxury properties in Sarasota and Highlands, North Carolina.

In 1992, Pam moved to Highlands, North Carolina, where she is affiliated with Country Club Properties, an independently-owned company that serves Florida, Atlanta, Savannah, Charleston, etc., with a wide selection of beautiful mountain properties. With the Florida/North Carolina connection, she has been successful in finding mountain properties for Florida friends and clients, and hopes to find Florida properties for her clientele in North Carolina.

Pam's knowledge of both areas—plus her attention to detail, enthusiasm, responsibility, experience, and desire to perform for her clients—is the key to her 34 years of success in real estate, as well as her ability to endure many challenging market conditions.

Pam's primary residence will now be in Bradenton. She will maintain her association with Country Club Properties, continue to serve her clients, and market properties in both areas. She looks forward to reconnecting with former friends and clients, and creating new professional relationships. Pam is delighted to have returned to Michael Saunders & Company, where she started in 1977!
Direct:

828.342.6988

Mobile:

941.920.2301
Recent transactions
Bradenton

Scrogin
Single Family Home
$45,000
Worked with buyer

*Properties may have been sold through another
real estate broker.