Randy McLendon

,

REALTOR

®

Proud Contributor to the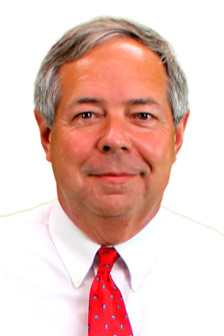 Office: Englewood |

1200 S McCall Rd

,

Englewood

,

FL

34223

Office phone: 941.473.7750
Languages spoken: English
Randy McLendon is a Georgia boy, earned a bachelor's degree in marketing from the University of Georgia and later served as a church pastor in the Atlanta area. In 1996, Randy transitioned his profession to real estate and worked as an agent with a Re/Max franchise in Atlanta. In this role, he developed and enhanced his customer-oriented style of service, which his clients enjoy today.

In 1998, Randy and his wife, Joni, relocated to Englewood, where he bought and still operates a medical transcription company with over 15 physicians and 12 contracted workers. In 2000, Randy returned to the real estate industry to assist homebuyers and sellers throughout the Englewood area. Now working as a team, Randy and Joni have combined their efforts to bring exceptional negotiation skills, incomparable area knowledge and proven market savvy to benefit the interests of their clients.
Direct:

941.504.5675

Mobile:

941.504.5675
"We had the pleasure of having Randy and Joni McLendon as our realtors to sell our home in Englewood. We cannot tell you how pleased we were with their service. They were so professional in everything they did. They made sure that our transaction went as smooth as possible. With their help we also got the price we were asking for our home. We could not have had a better team to help us. We would recommend them to anyone who is looking to buy or sell a house."

- Donald & Joan B.
Recent transactions
*Properties may have been sold through another
real estate broker.