Susan Parr

,

REALTOR

®

Proud Contributor to the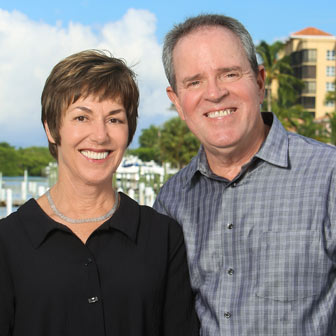 Office: Burnt Store |

15500 Burnt Store Rd

,

Punta Gorda

,

FL

33955

Office phone: 941.505.5555
Languages spoken: English
Along with her husband Ken, SUE PARR discovered the Burnt Store area during a Florida vacation in the winter of 1993. Avid boaters from Michigan, as soon as they experienced the incomparable boating lifestyle of the Punta Gorda region they knew they had found a lifestyle that rivaled their Great Lakes boating experiences—but on a year round basis.

Sue began her professional life working for a national mortgage lending firm, where she trained the firm's national 28-office branch network in the use of an automated mortgage processing and closing system. The next facet of her career consisted of designing, training, installation and sales of both hardware and software solutions for mortgage lending institutions.

After enjoying considerable success in computer sales and consulting for the mortgage lending industry, real estate sales seemed like a logical progression. She obtained her real estate license in the fall of 2000; and has since enjoyed further success as a full-time real estate professional in the Punta Gorda-Burnt Store area. Working for Prudential Florida, she has earned the Chairman's Circle Gold award; and in 2005 was elevated to the Chairman's Circle Platinum where she was ranked among the top 2-3% of real estate agents nationally.
Direct:

941.916.0529

Mobile:

941.916.0529
"Both Sue and Jennifer were very professional in their dealing with us and very courteous. Additionally, they are excellent listeners and provided valuable feedback both in the form of weekly statistics as well as timely phone comments after each showing. We couldn't have asked for more support and were pleased not only with their marketing plan and knowledge of the process but with the support we got at closing."

- Tom and Sandy W.