Carol Cohen

,

REALTOR

®

Proud Contributor to the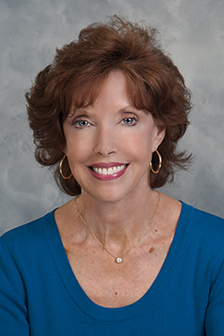 Office: Longboat Key South |

440 Gulf of Mexico Dr

,

Longboat Key

,

FL

34228

Office phone: 941.383.7591
Languages spoken: English
With 16½+ years in the real estate industry, Carol Cohen's approach to the business is simple – she offers the trust, integrity, loyalty and high level of service that she herself would expect from a real estate professional.

Originally from Virginia, Carol's background spans over 30 years in sales, marketing, management and real estate. An accomplished Realtor, she has been licensed in Texas and Georgia as well as Florida. With 27+ years in Sarasota and Longboat Key, Carol is a true expert in the array of residential options throughout the area, in particular luxury waterfront property. Since joining Michael Saunders & Company in 2006, she has earned high regard from her customers and colleagues alike, thanks to her personable demeanor and ability to create a memorable experience.

Thorough, innovative and dedicated, Carol is proud to assist her customers as they make one of life's most important and exciting decisions: buying and selling a home. A member of the Sarasota Yacht Club, when she is not focused on real estate, Carol enjoys making the most of the outdoors and the cultural vibrancy of Sarasota.
Direct:

941.356.3829

Mobile:

941-356-3829
"How impressed my wife and I were with Carol Cohen. She was kind and generous with her time, and very knowledgeable. She respected where we were, what we were looking for, and what might best fit the parameters. We also used her expertise to find a Michael Saunders agent, Annette Bentley, for listing our home. After getting great feedback from both Carol and Annette, it sold in less than 3 months. You've got a real pro in Carol, and a lovely person as well."

- Tom C.
Recent transactions
*Properties may have been sold through another
real estate broker.