Janis Collier

,

REALTOR

®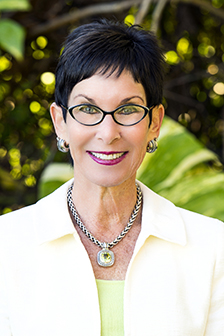 Office: Main Street - Sarasota |

1801 Main St

,

Sarasota

,

FL

34236

Office phone: 941.951.6660
Languages spoken: English
When you meet someone who knows Janis, they're sure to sum her up in two words: high energy. For over two decades, she has been using that energy to achieve the best results for her real estate clients. Janis exudes a positive attitude, a keen sense for listening and seeking to understand her clients, and a passion for the business. Her attention to detail and tenacious negotiations will make you happy to have her on your side for your next real estate transaction.

Janis grew up on Long Island, earned a dual degree in elementary and special education, and taught in the Boston and Philadelphia areas. Living in Sarasota since 1978, Janis continues to be active in the Jewish community, as well as several non-profits.

Janis can always be found out-and-about in Sarasota, as she is heavily active in her profession and the community. You may find her at a Sarasota Association of Realtors meeting to stay on top of the market, attending classes to sharpen her skills and gain new insights, or earning additional educational designations, like the Graduate Realtor Institute (GRI), Accredited Buyer's Representative (ABR) and Senior Real Estate Specialist (SRES). With her 20+ years of hands-on experience, her formal education, and her past work experience prior to real estate, Janis' clients can rest assured knowing they are working with a true professional.

Janis is proud of her close-knit family, which includes her husband of 40+ years, grown son and daughter, and five beautiful granddaughters. She stays fit with regular work outs, practicing yoga and Pilates, and regularly seeks an outlet for her unique artistic talents. Be sure to notice her sparkling, handmade jewelry designs upon your first meeting. It's dazzling, just like Janis.

Direct:

941.313.1212

Mobile:

941.313.1212
"The professional quality of Janis Collier's presentation of the approach her Collier Group and the total Michael Saunders firm would take to the marketing of our home left absolutely no doubt as to whom we wanted to represent us. Our trust was not misplaced. Janis, her husband and real estate partner Ron, and their daughter Mary were a delight to work with. The result in both time and value terms was testimony to their exceptional capabilities."

- Jack & Sandy W.
Recent transactions
*Properties may have been sold through another
real estate broker.