Leigh Simons

,

REALTOR

®

Proud Contributor to the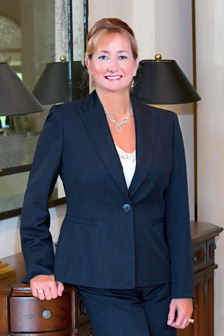 Office: Lakewood Ranch |

8325 Lakewood Ranch Blvd

,

Lakewood Ranch

,

FL

34202

Office phone: 941.907.9595
Languages spoken: English
A longtime Sarasota resident, Leigh Simons brings an intimate knowledge of the area's communities and amenities to her profession. A licensed Realtor since 1997, Leigh worked in several key facets of the real estate industry, beginning with her position supporting the executive officers of a custom home site developer. In this role, she developed her marketing, sales and customer service skills, which play an important part in her successful transactions. Her later positions involved building partnerships with customers and clients within East County's most prestigious communities. Prior to joining Michael Saunders & Company's Lakewood Ranch office, Leigh helped produce high profile home sales in the premium development of The Lake Club, where she further honed her savvy for building lasting personal relationships with her clients. Leigh is a dedicated team member who enjoys problem solving and creative thinking to benefit homebuyers and sellers throughout the buying process.

After 12 years of selling new homes in Lakewood Ranch, Leigh specializes in residential sales in the Lakewood Ranch, Sarasota and Manatee areas. Leigh is a member of the Sarasota Association of Realtors, Florida Association of Realtors, Women's Council of Realtors and Lakewood Ranch Business Alliance. Her community activities include Honor Animal Rescue Board Member, Meals on Wheels Plus and the American Red Cross.
Direct:

941.224.4515

Mobile:

941.224.4515
"Leigh was amazingly helpful and professional as we searched for our new home in Lakewood Ranch. Over several months she listened to our needs and showed us a number of homes. When we found the right one for us, she negotiated with the selling agent and got us an excellent price. Leigh was the best, and we couldn't be happier!"

-Mike and Linda M.
Recent transactions
*Properties may have been sold through another
real estate broker.