Maureen Doherty

,

REALTOR

®

Proud Contributor to the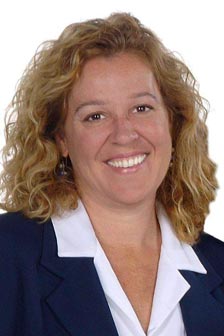 Office: Main Street - Sarasota |

1801 Main St

,

Sarasota

,

FL

34236

Office phone: 941.951.6660
Languages spoken: English
Maureen was previously a location manager in the world of film and television production, but, for nearly six years now, she has been applying those same skills to real estate. She enjoys the challenge in matching the perfect property to her clients' wants and needs.

Maureen's love for city life, the arts and culture makes her the perfect downtown specialist. She is passionate about keeping up with Sarasota's ever-changing skyline. She considers it a challenge to know everything there is to know about downtown Sarasota.

Maureen also enjoys and appreciates the beauty of Sarasota's beaches, making her a natural in also specializing in Gulf Coast beach properties.
Direct:

941.993.3159

Mobile:

941.993.3159
"We would like to commend Maureen Doherty and Patrick Doherty for their exceptional service in helping us to find and purchase our vacation home. Their knowledge of the market was comprehensive. They were sensitive to our specific needs and pace. Their communications skills were outstanding and they consistently went the "extra mile." Additionally they capably navigated the closing procedure, they competence reassuring at every juncture and not one time did they become pushy in an attempt to make a sale."

-Deborah H. and Hillel B.
Recent transactions
*Properties may have been sold through another
real estate broker.