Stacy Hanan

,

REALTOR

®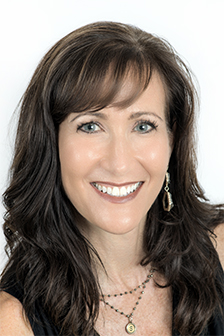 Office: Main Street - Sarasota |

1801 Main St

,

Sarasota

,

FL

34236

Office phone: 941.951.6660
Languages spoken: English
Stacy Hanan is a business professional with education and work experience in marketing, sales and retail merchandising. She began her career working in the buying offices at May Company in Houston, TX. She moved to Washington, DC where she continued her career with May Company and served on the steering committee for May Company Corporate. After moving to Sarasota, where her husband is a native, Stacy found herself drawn to real estate because of her love for the natural beauty of the area.

Born and raised in Memphis, TN, Stacy loves residing in the south. Her motto is, "We live in a paradise here in Sarasota. I can't understand why the whole world wouldn't want to move to the Gulf Coast." Because of this ideology, she has become a relocation specialist and finds a passion in helping bring non-Floridians to the Sarasota area.

A professional real estate agent since 2005, Stacy has earned recognition for being among the top performing agents for Michael Saunders & Company, and in 2011 and was awarded the 2011 Five-Star Best in Client Satisfaction with Sarasota Magazine. She is a two-year winner.

Stacy is passionate about all the aspects of the real estate business and strives to build ever-lasting relationships based on exceptional service, high values and strong work ethics.
Direct:

941.266.0529

Mobile:

941.266.0529
"Steve and I were extremely satisfied with the enthusiasm and professionalism as always with Stacy Hanan. She went over and above our expectations. We are very happy with our new home."

-Steve & Cheri Z.
My current listings
Single Family Home
3 bedrooms, 2 baths
$1,200,000
Recent transactions
*Properties may have been sold through another
real estate broker.