Susan Keal

,

REALTOR

®

Proud Contributor to the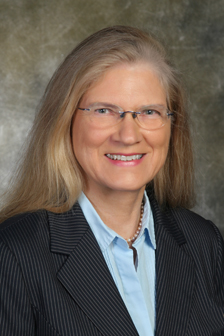 Office: Siesta Key |

5100 Ocean Blvd

,

Sarasota

,

FL

34242

Office phone: 941.349.3444
Languages spoken: English
Satisfied customers are Susan Keal's trademark. As a resident of Sarasota for over 33 years, she has been involved in many facets of Sarasota's active lifestyle, and will help you learn about the welcoming features that make our area such a vibrant place to live. Susan and her team will help you discover the best match of property and lifestyle using their innovative problem-solving skills and wide knowledge of the Sarasota/Manatee area. Many people are first drawn to Sarasota because of the wonderful winter weather or the stunningly white beach sand that feels like sugar. They return and make a new life here because Sarasota offers so much more. Your attention will be drawn to the arts, water sports and recreation, opportunities for learning something new, polo, hiking or biking, wonderfully diverse architecture, great music, and a multitude of international and cultural experiences.

Add yourself to her list of satisfied customers, like Jill Willis, who recently wrote: "Susan and Lee - Thank you for your assistance with my recent sale. I really appreciated the personal attention and high level of responsiveness I received, as well as the great advice and constant professionalism. In addition, your knowledge of the local market and expertise in the area is unmatched, and I found your access to online and other resources to be very helpful. Trying to sell a house from more than 2,000 miles away could have been an extremely stressful situation, but thanks to you, the entire process was seamless and without hassle. I would unequivocally recommend you to anyone who needs to buy, sell or lease a house in the area. Thanks again for everything, Jill"
Direct:

941.925.8253

Mobile:

941.320.1689
"We are very pleased with the wonderful job both Susan Keal and Lee Byron did. What lovely, caring, professional ladies they are! They still have three properties of ours listed, and I am sure they will do the same great job of selling them for us. They are truly an asset to your company, as I am sure you are aware.

- Hannah S.
Recent transactions
*Properties may have been sold through another
real estate broker.